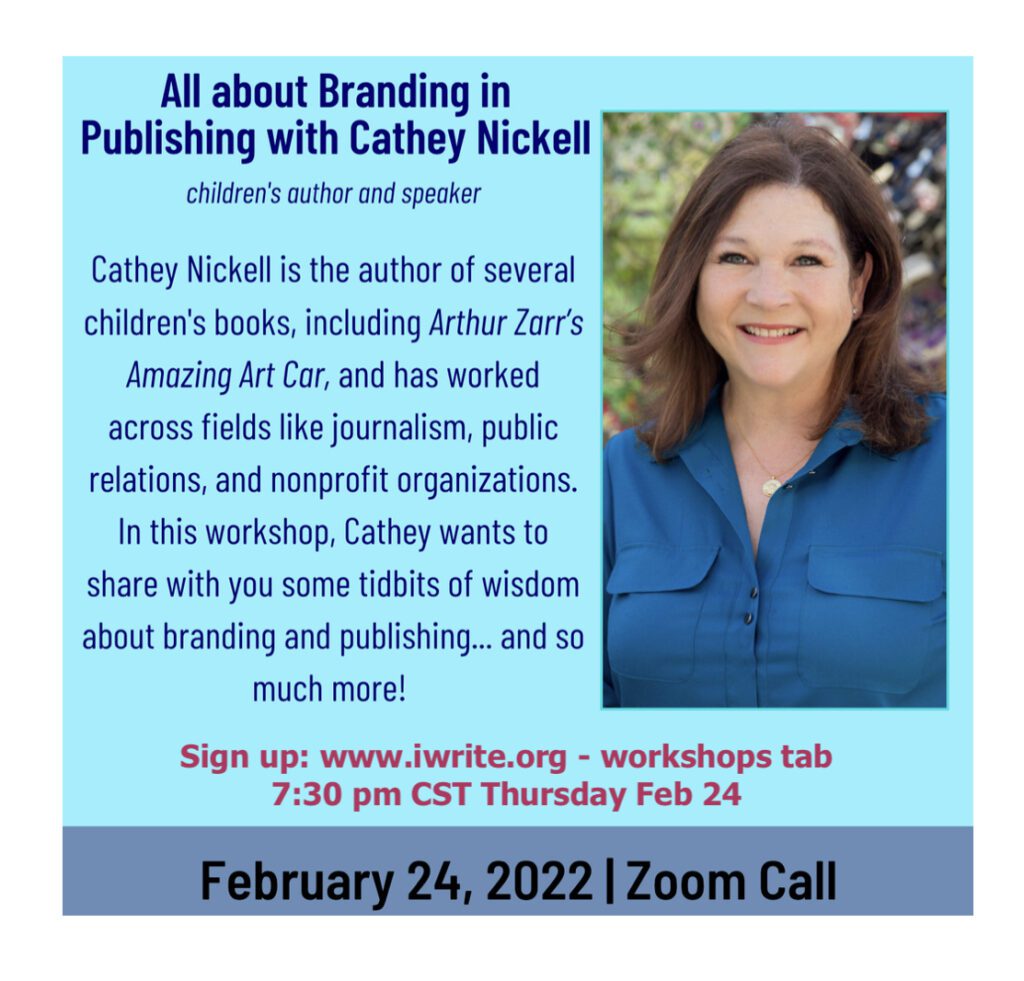 This week – Thursday, Feb. 24, 7:30 pm CST – I'll be talking via virtual Zoom about branding with a wonderful group of students in the iWRITE Youth Club. iWRITE is a nonprofit organization with the mission of building student confidence through writing. Their vision is that through writing, students become more creative and confident, which can open doors to new opportunities. Since 2009, iWRITE has developed curriculums that support the literacy journey of students throughout the Houston community, and one of my dearest friends, Sheri Jacobs, works on the iWRITE team.
Students in grades 6-12+ can log into my presentation with a quick $5 signup by going to this link https://iwrite.org/product/all-about-branding/. Adults can sign up as well. Tell your friends… the more the merrier!
Presentation Preview: Your brand is the personality of your business/company; you are telling a story to the public about what you are offering. Now, I'm not saying I'm an A-plus expert at every facet of branding, but my background in marketing gives me a leg up. I've also had some modest success at pulling my own personal brand together, and I am excited to share my thoughts and experiences. I'll tell you about the Three E's, Three V's, Three C's, and Three D's of branding—which is something I made up to make it easy to remember.
I'm honored to be joining iWRITE as one of their workshop presenters. You can support this worthwhile organization by signing up for the class OR by donating to iWRITE here https://iwrite-donate.funraise.org/. I hope you will!